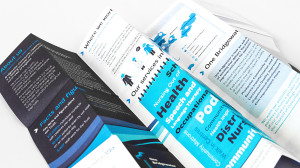 There's no doubt that having a custom Z-CARD Pocket Media card for your business or service will make them stand out among others.  Getting yourself known with a unique Z-CARD, C-Fold or K-Fold Pocket Media card can make all the difference.  We guarantee that no one will be throwing your card out in the garbage!  Find inspiration with simple ideas and let us execute it for you.  No matter what industry you are in, our experienced and talented graphic designers will make sure your campaign media will reach above and beyond your target audience.  Local, national or international campaign, we provide various clients with custom Z-CARDs to bring their ideas to life.
We work will all industry sectors such as Government and Associations as well as top companies such as American Express, Coca Cola, and Macy's meeting their exact standards of quality, timing and communication.  To name a few, here are some of the industries we work in:
Education
Food & Beverage
Travel & Tourism
Industrial Products
Sports
Transit
We'd be excited to work with your campaign and reach the largest amount of people.  Browse around different pocket media card options and find the one that best suits your needs.  Visit our site at ZCardNA.com and get started with your design.